[All About Korean Culture: Learn Korean with K-POP]
Hi JOKOers!
Today, we're going to introduce the new K-POP sensation "Brave Girls"~
Have you heard of the K-pop girl group 'Brave Girls'? They have recently become very popular for their good songs and performances. Let's learn more about them and also learn some Korean expressions that you can use in your everyday life : )
Hope you enjoy!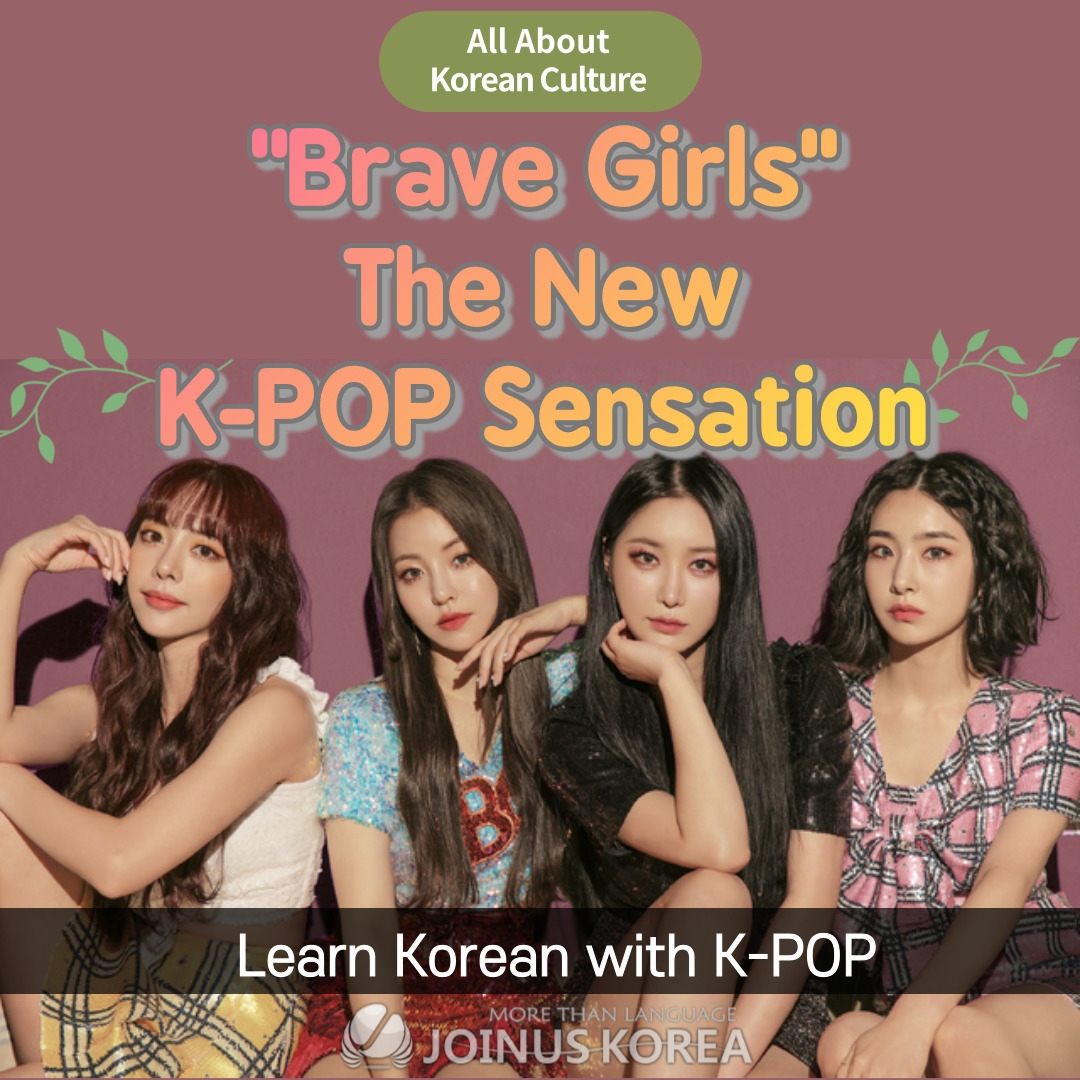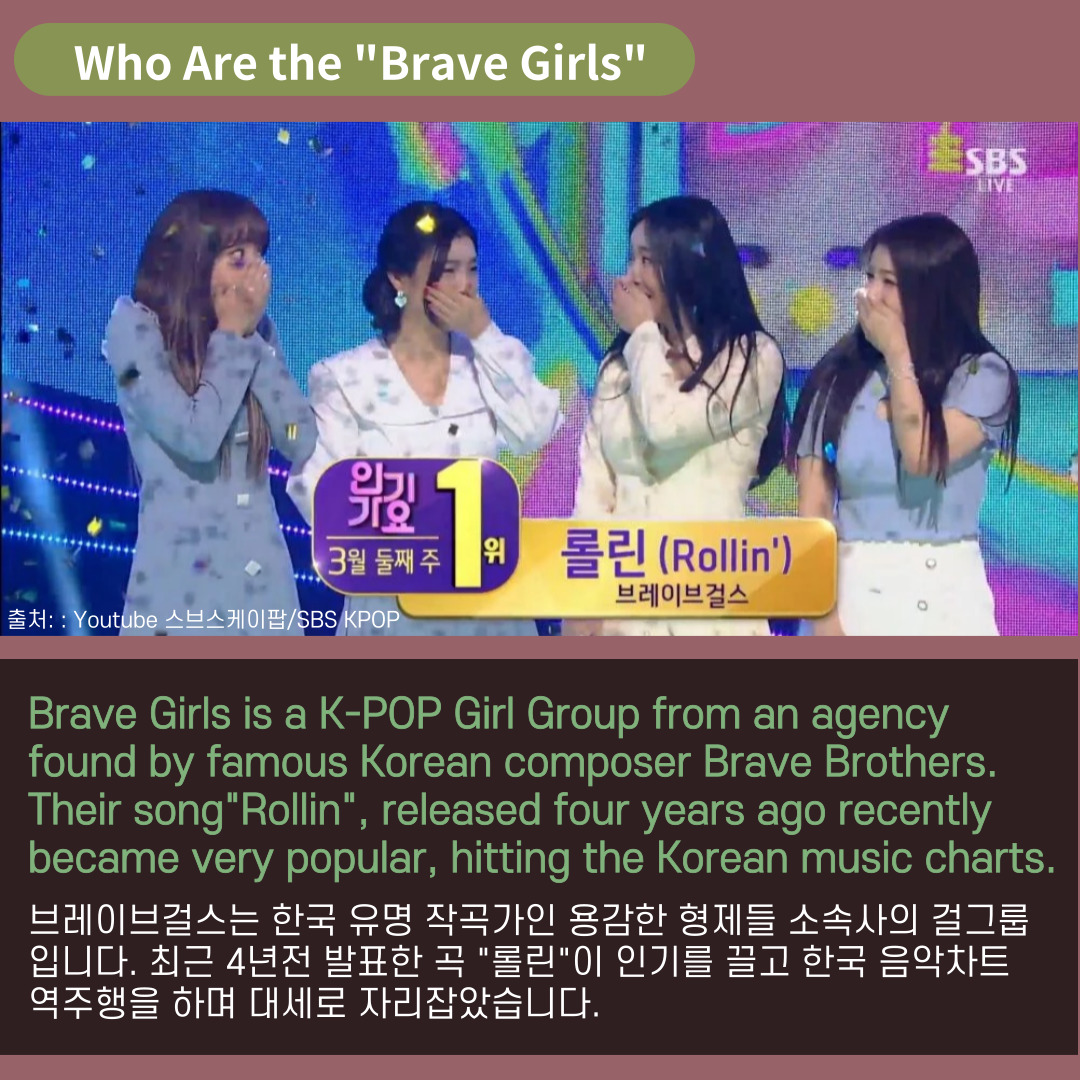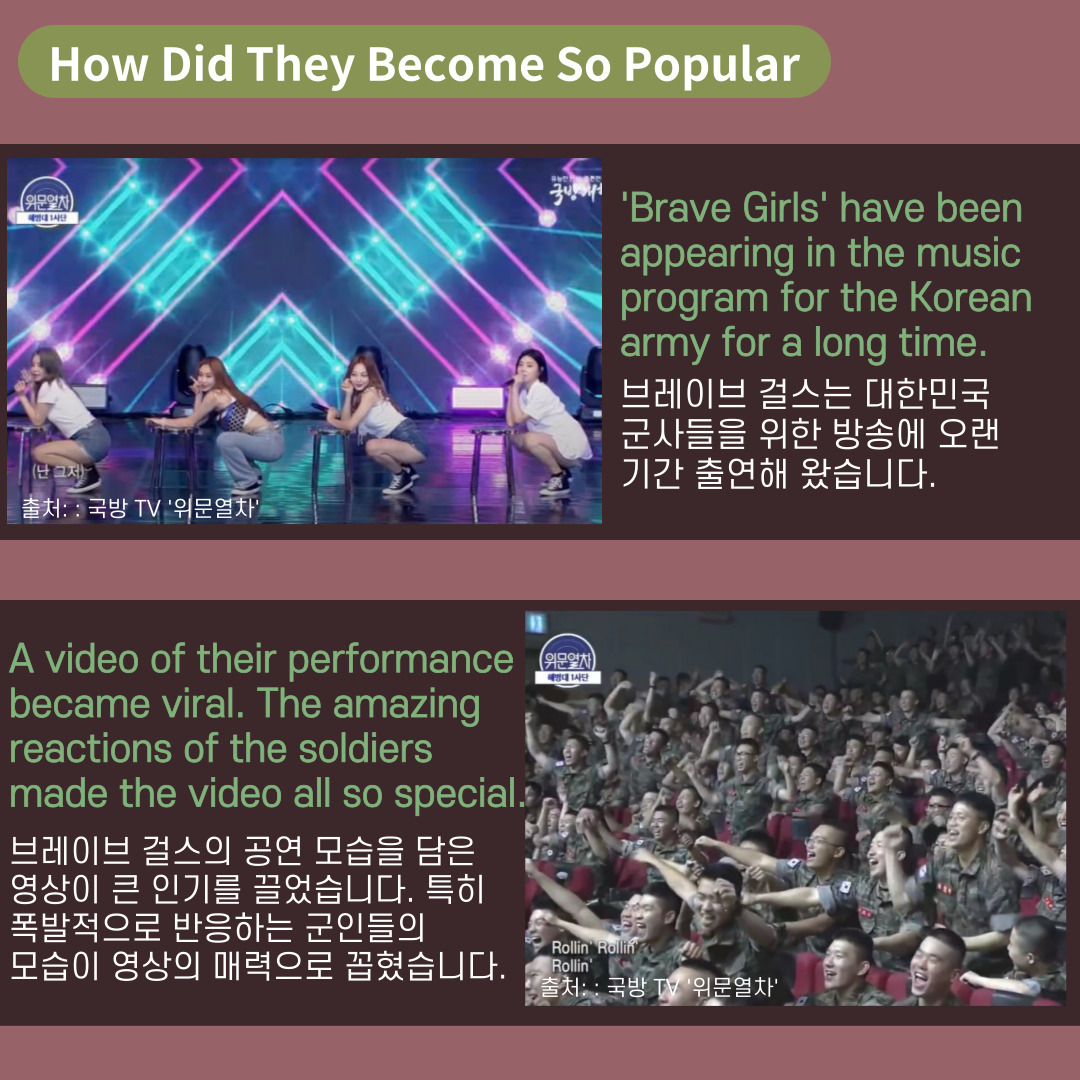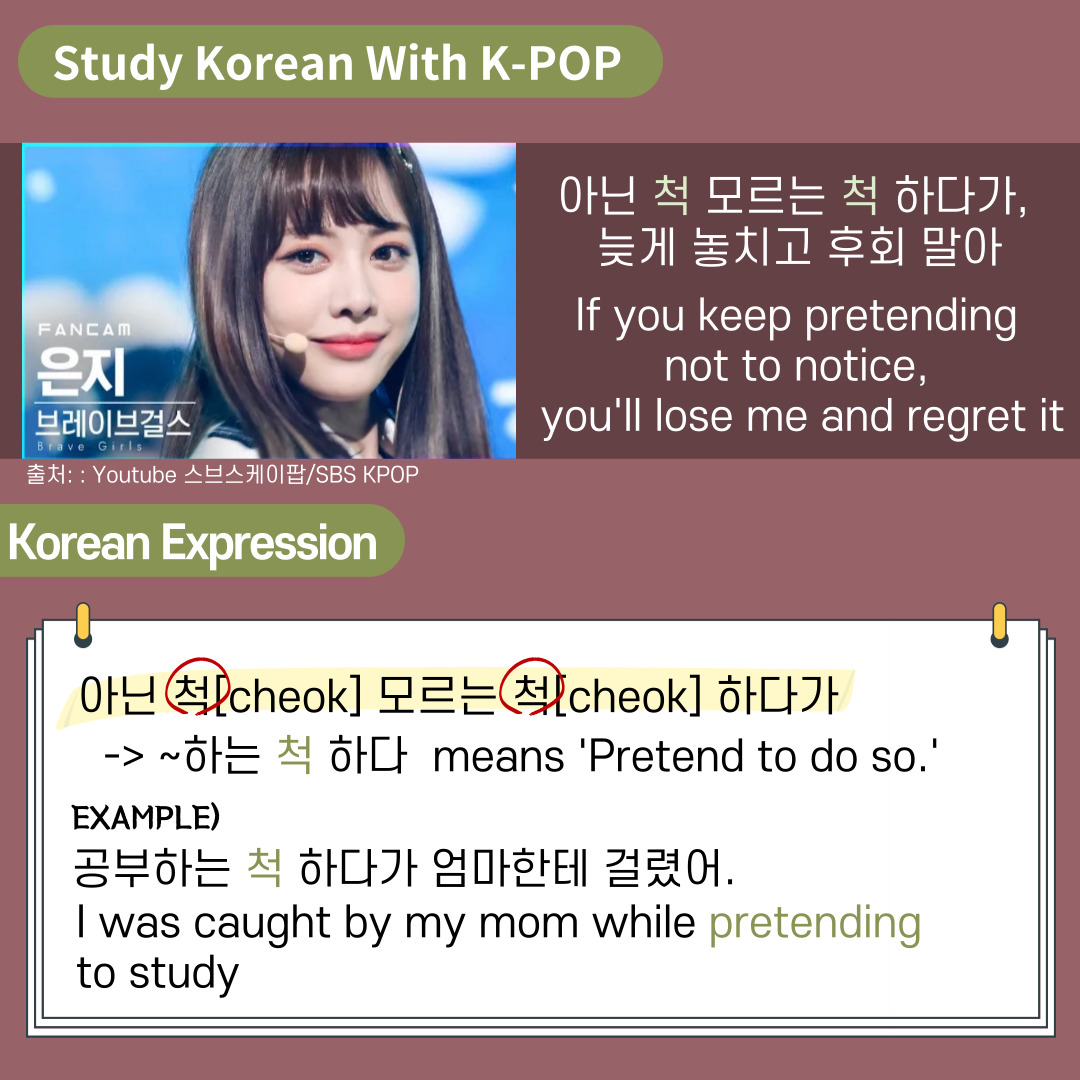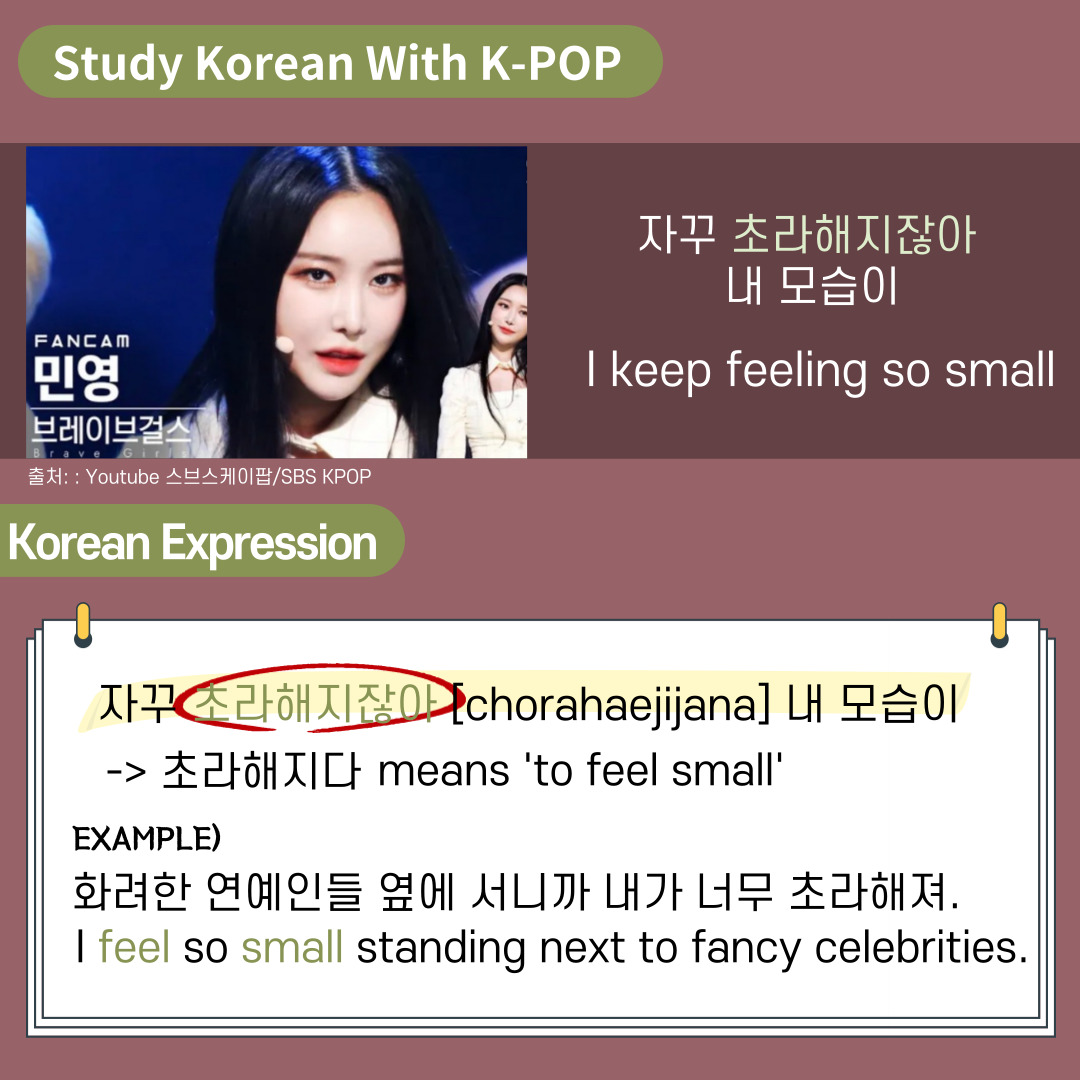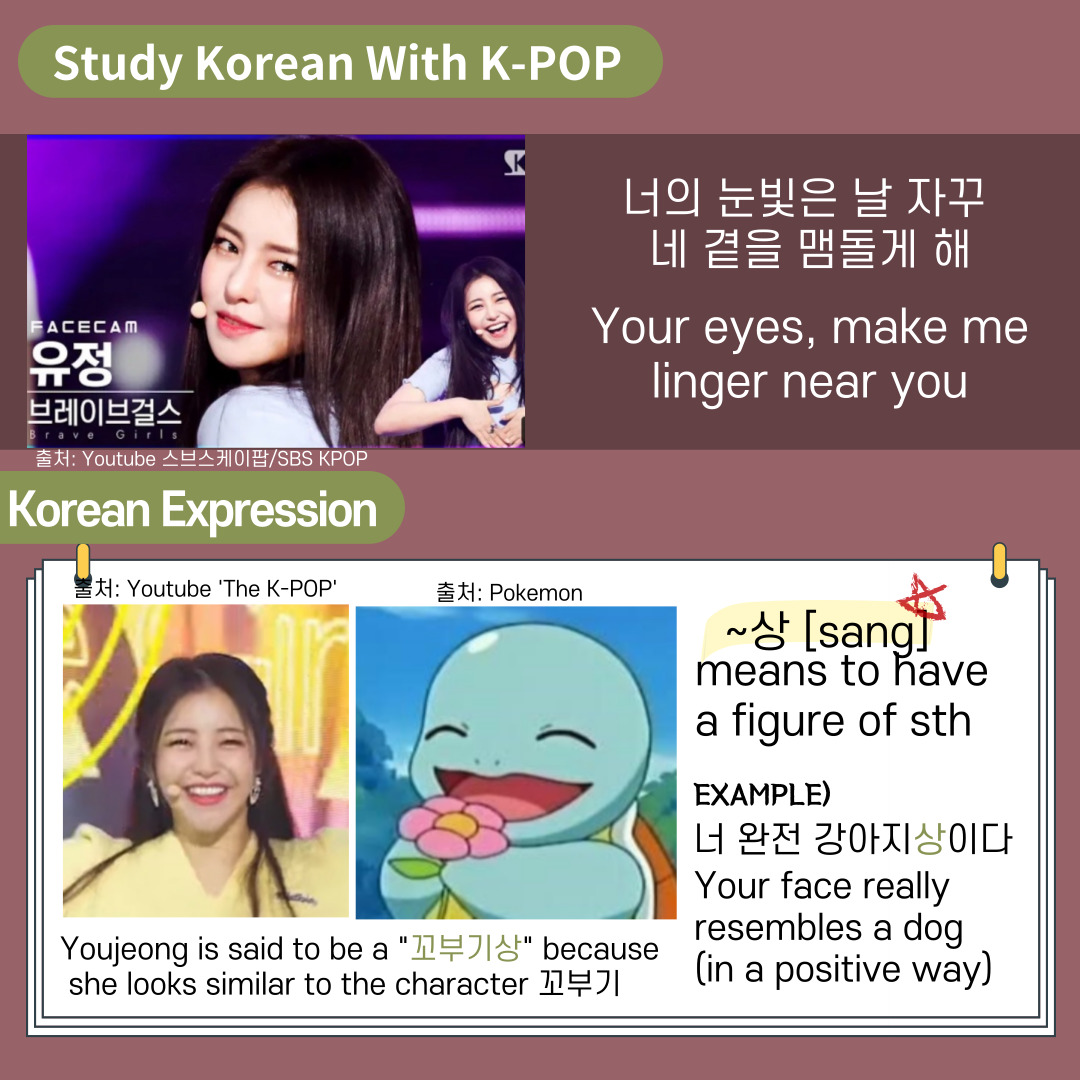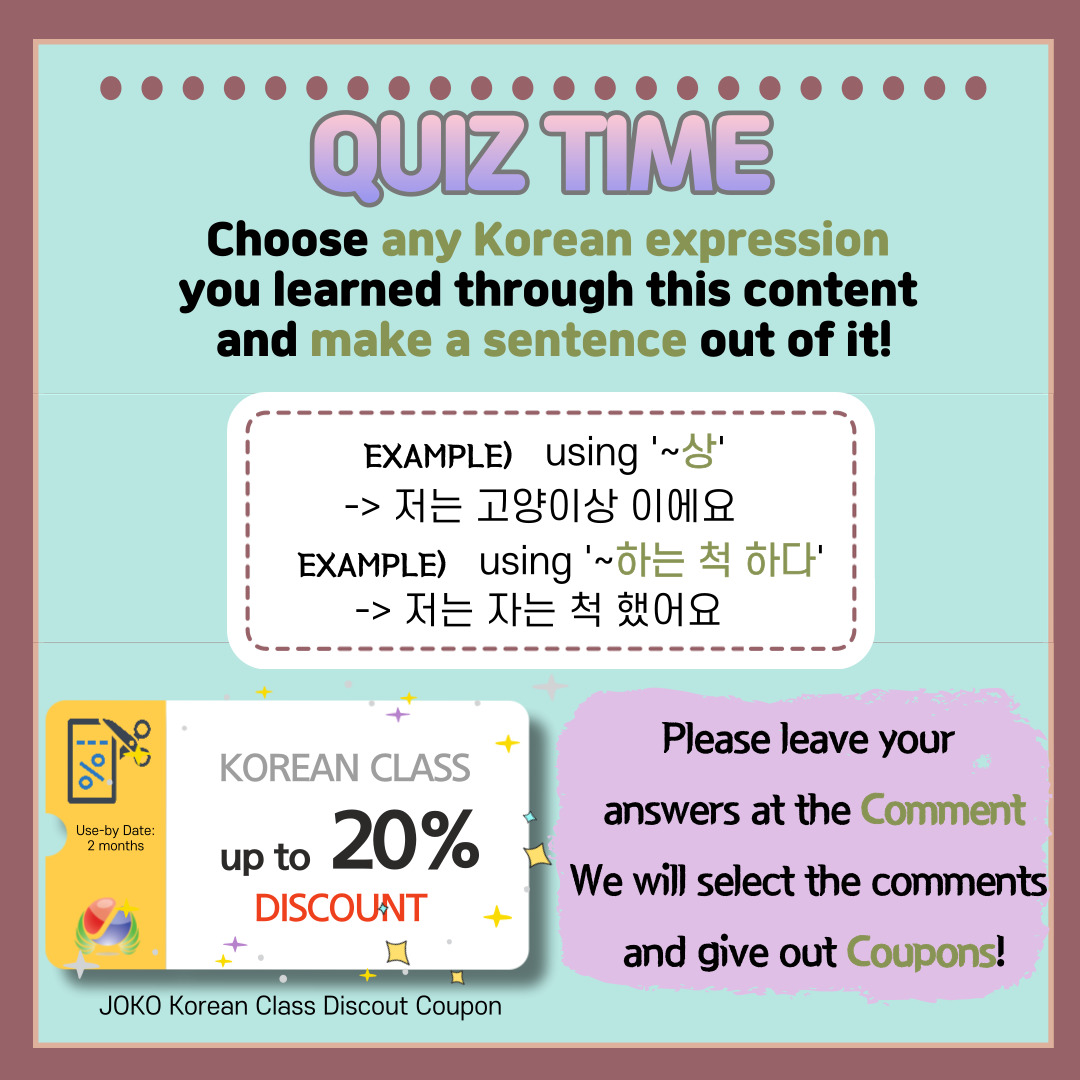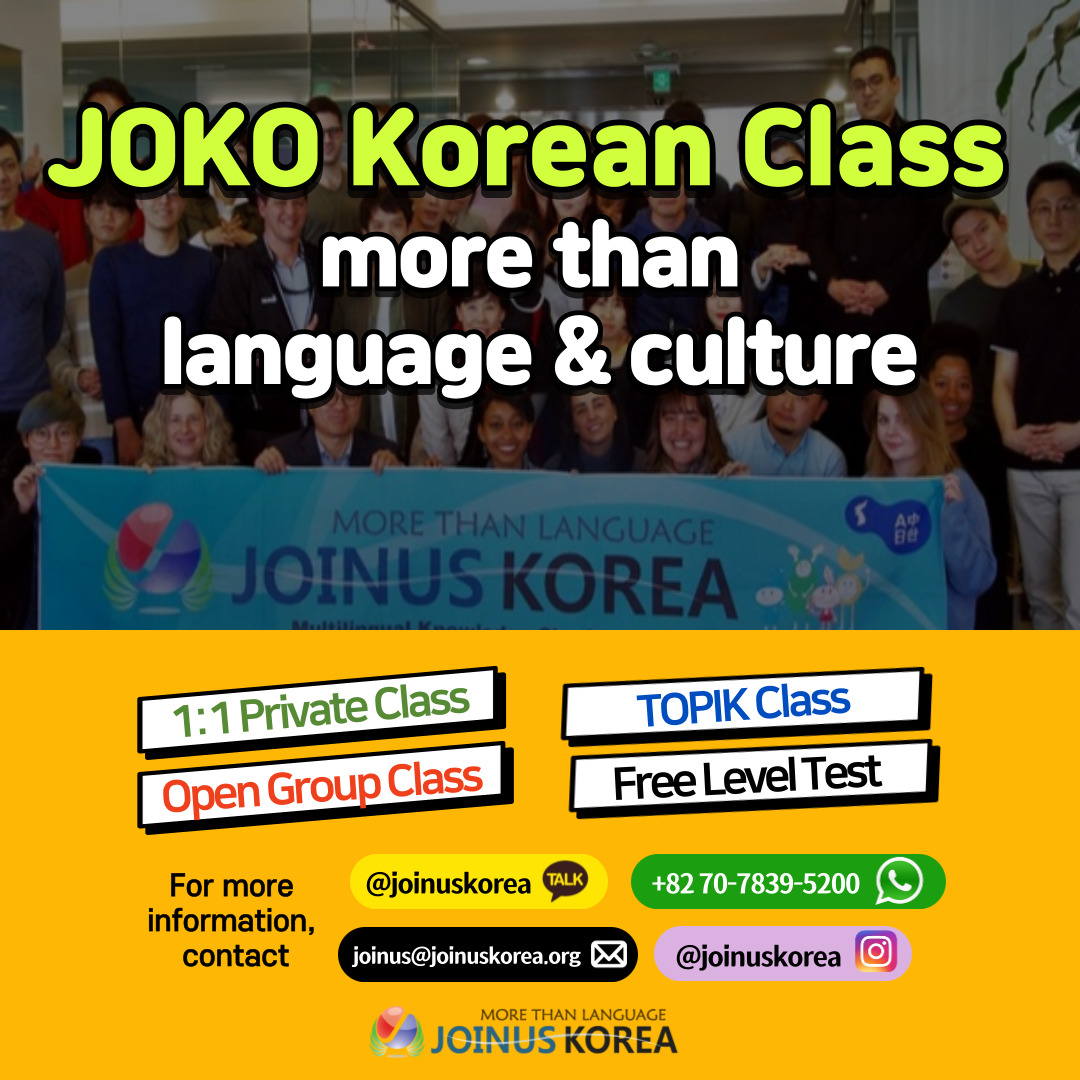 🇰🇷Korean Class Program⠀
① 1:1 private class
② Sunday Group class ⠀
③ TOPIK class
📝 Free Korean Level Test
💬 𝙖𝙣𝙮 𝙞𝙣𝙦𝙪𝙞𝙧𝙮 ?
● 𝙆𝙖𝙠𝙖𝙤 𝙄𝘿: 𝙟𝙤𝙞𝙣𝙪𝙨𝙠𝙤𝙧𝙚𝙖⠀
● 𝙒𝙝𝙖𝙩𝙨𝙖𝙥𝙥: +82 70-7839-5200⠀
ᴍᴏʀᴇ ᴛʜᴀɴ ʟᴀɴɢᴜᴀɢᴇ & ᴄᴜʟᴛᴜʀᴇ👩 ❤ 👨
ᴊᴏɪɴᴜs ᴋᴏʀᴇᴀ (sᴇᴏᴜʟ ᴄɪᴛʏ ᴄᴇʀᴛɪғɪᴇᴅ ʟᴀɴɢᴜᴀɢᴇ & ᴄᴜʟᴛᴜʀᴇ ɴɢᴏ)
#언어 #문화 #NGO #조인어스코리아 #joinuskorea #joinusworld #language #culture #Koreanclass #Koreanlanguage #Koreantutoring #learningkorean #koreanstudy #languagestudy #languageclass #korean #korea #한국 #한글 #한국어 #한국어공부 #한국어교실 #koreanculture #한국문화 #koreanfriends #한국친구 #Koreanexpression #Koreanwords #K-pop #Idol #kpop #Bravegirls #rollin #kpoptrend #kpopnews #kpopidol #kpopfact
"다국어&다문화 지식공유/교류 커뮤니티" 운영 IT NGO
MULTILINGUAL KNOWLEDGE EXCHANGE & SHARING COMMUNITY

조인어스코리아는 국내 최대 20 언어권 '국경 없는 언어문화 지식교류활동가'(JOKOER)를 회원으로 하는 NGO로써,
지식을 통해 세계인과 교류하는 다국어&다문화 지식허브 커뮤니티를 운영하는 순수 비영리 민간외교 단체 입니다.