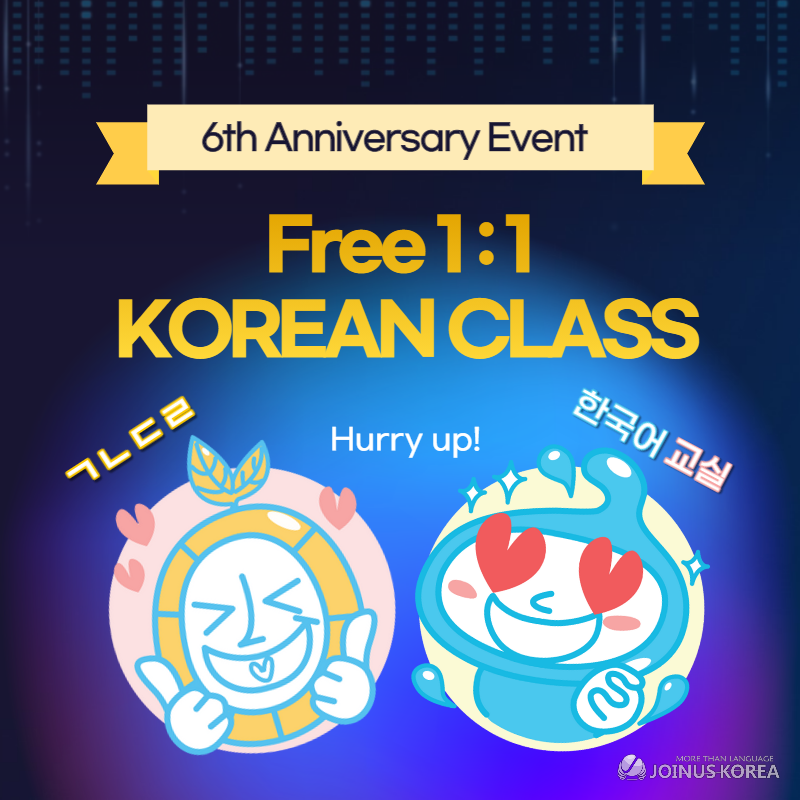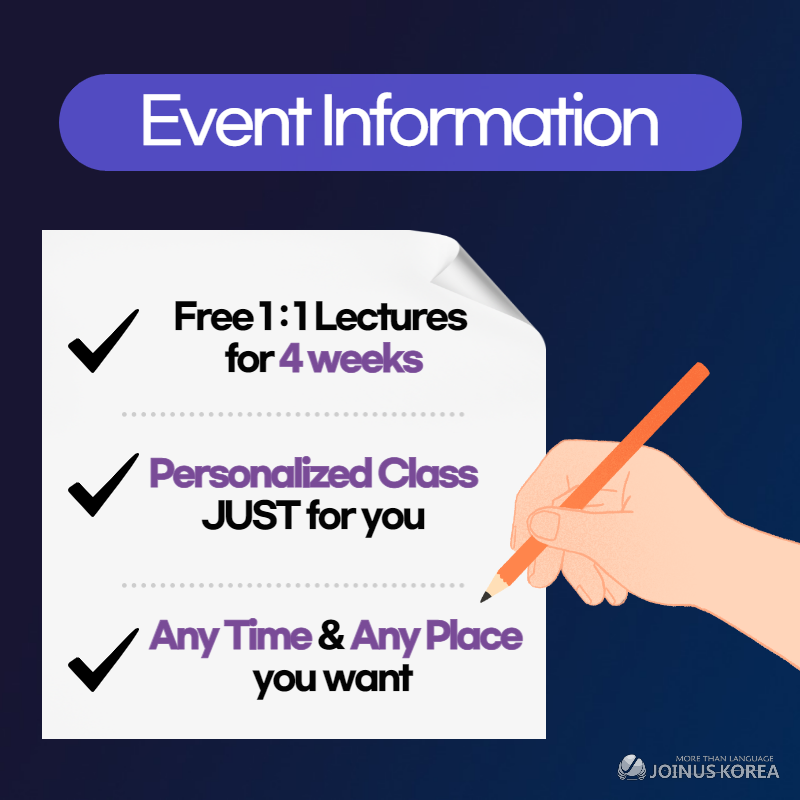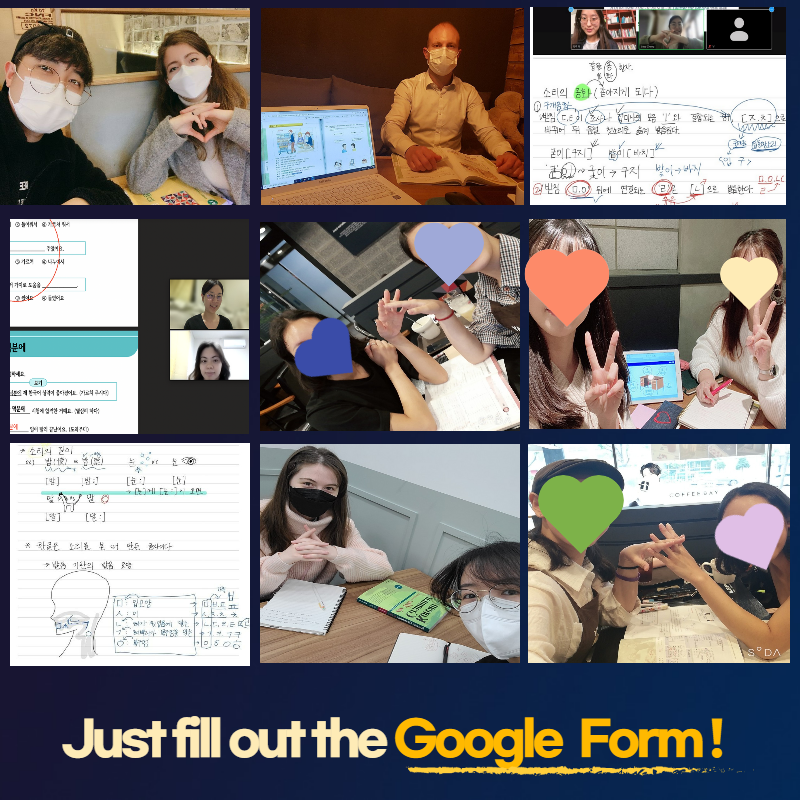 🌱JOINUS KOREA is opening a 4-week trial session for our 1:1 Korean program this week!
All members are eligible to participate in the class. For 30 applicants, we are offering a free trial for a month (4 wks). ⭐⭐The draw for the winner will take place at the end of each week. We will both upload the winner list on SNS and send a confirmation (approval) email on the following Monday!! Thank you for your participation :)) ⭐⭐
This will be a great opportunity for those...
✔️ who are not familiar with Korean to begin by taking baby steps
✔️ who are already learning Korean but want detailed coaching at 1:1 level with a personal tutor
✔️After the 4-week trial, applicants can continue taking their classes for 12-weeks by making donations.
Please feel free to contact us via Email, Facebook, Whatsapp, Kakaotalk or Telegram.
⬇️Apply Here⬇️
https://bit.ly/jk-1on1classtrial_july

Thanks for applying! ❤️
[Notice about the textbook for the teacher]
*In the case of using a textbook, the cost for teacher is to be provided by the student. Instead, the teacher is to help choose the right textbook for the student.
◉◉◉◉◉◉◉◉◉◉◉◉◉◉◉◉◉◉◉◉
🇰🇷 Korean Class Programs
┏① 1:1 Private class
┣② Sunday group class
┣③ TOPIK group class
┗④ Free level test (v.3)
❣️ Full info: linktr.ee/learnkorean
💬 any inquiry ?
┏● Kakao: joinuskorea⠀
┗● WhatsAp: bit.ly/jk-wa
#언어문화NGO #조인어스코아 #joinuskorea #learningKorean #OpenKoreanClass #KoreanClass #KoreanLanguage #1on1Korean #KoreanTutoring #TOPIK #teach #indicate #Korean #고있다 #being #koreanwords #learn #Koreanisch #Корейский #韓国語 #coréen #learntogether
More Than Language & Culture 👩 ❤ 👨


JOINUS KOREA (SEOUL City Certified Language & Culture NGO)
"다국어&다문화 지식공유/교류 커뮤니티" 운영 IT NGO

MULTILINGUAL KNOWLEDGE EXCHANGE & SHARING COMMUNITY



JOINUS KOREA is the biggest NGO in Korea which has 20 linguistic spheres members called 'Language Culture Knowledge Exchange Activists without Borders' (JOKOER). It is a purely non-profit private diplomacy organization that operates a Multilingual & Multicultural knowledge hub community that interacts with people all around the world through the knowledge.