Hi JOKOers!
Did you guys watch the movie 'Minari'? This movie has been getting praises from lots of critics, exciting many movie-fans.
Today we are going to introuce some interesting facts about 'Minari' and the Korean cultural backgrounds implied in the movie!
Let's start right away~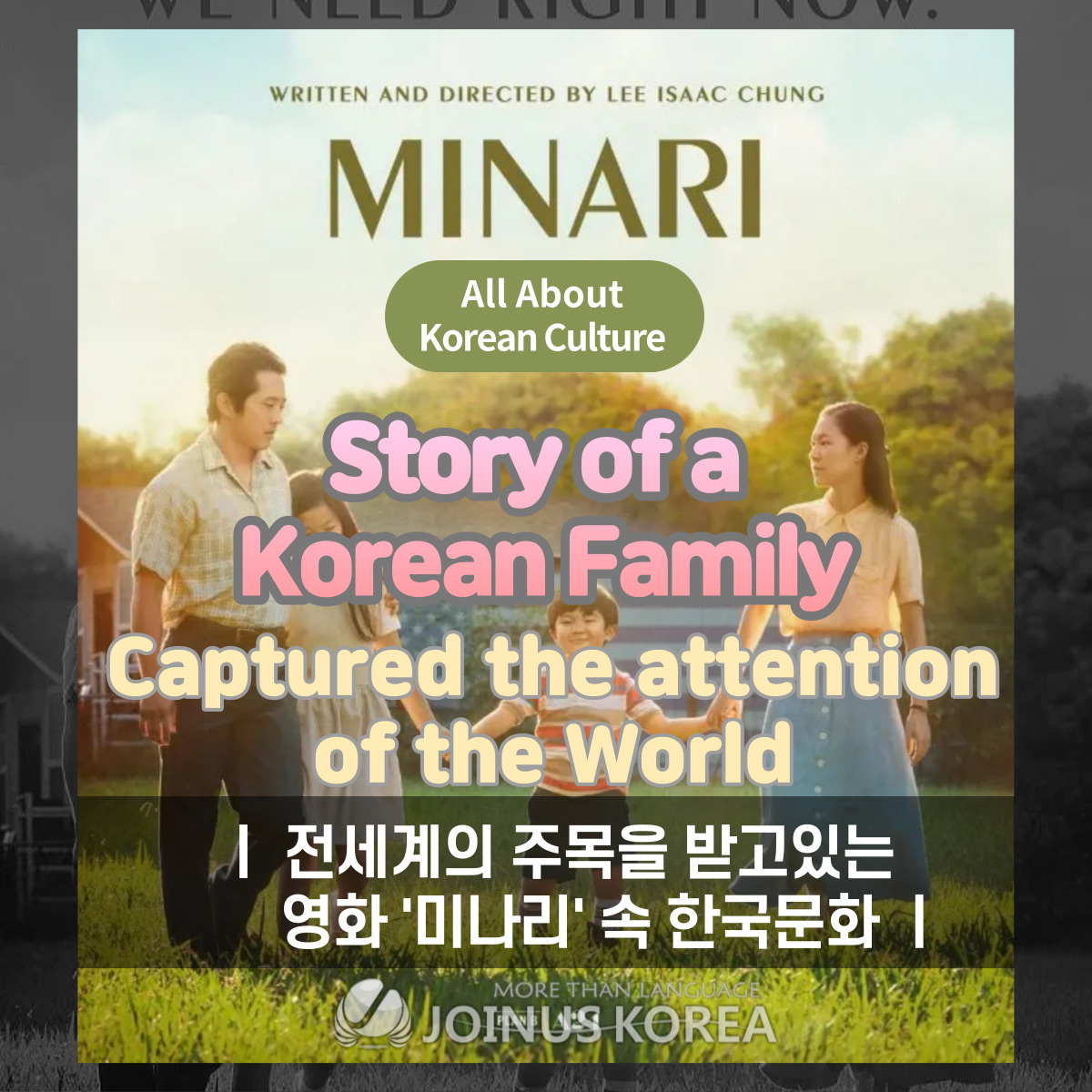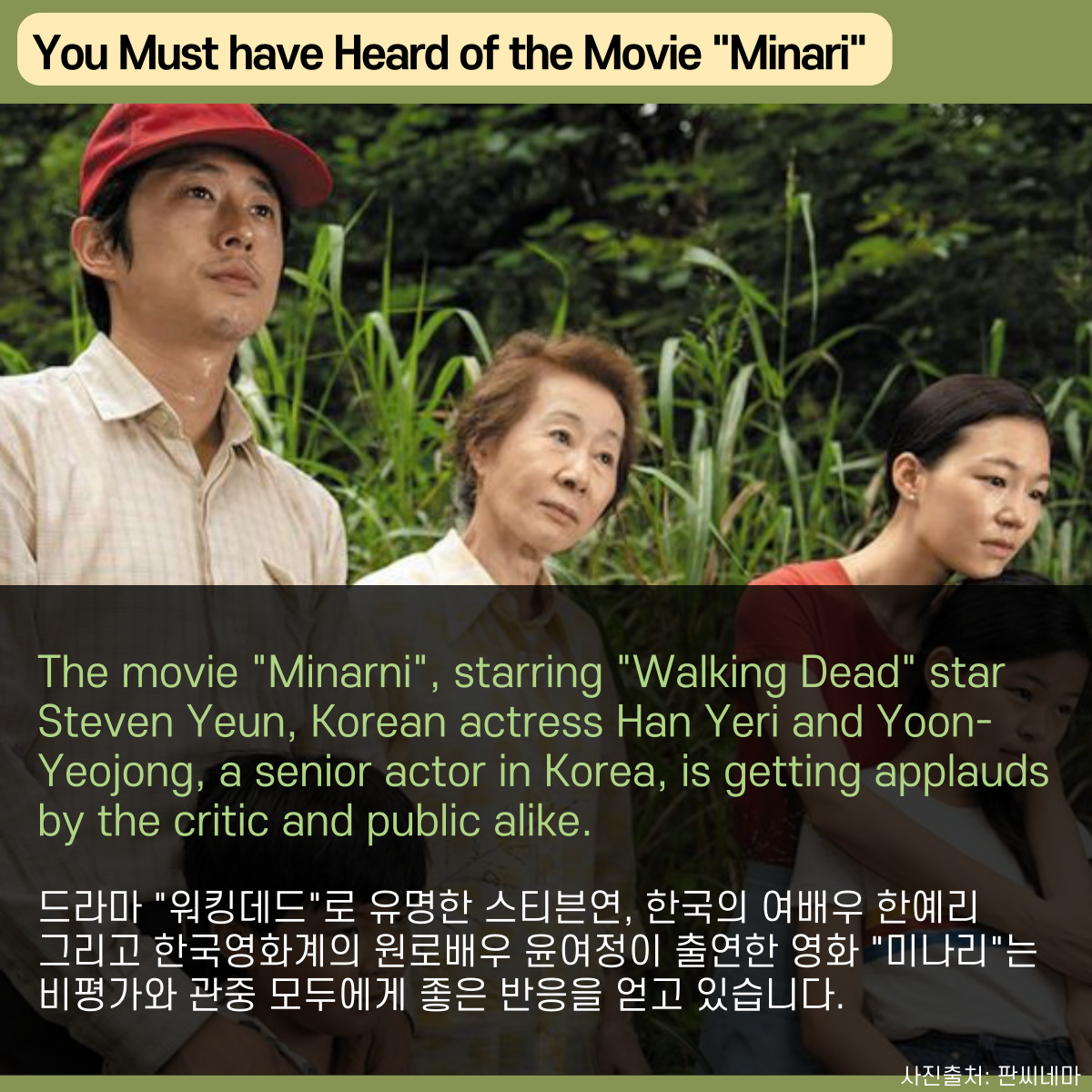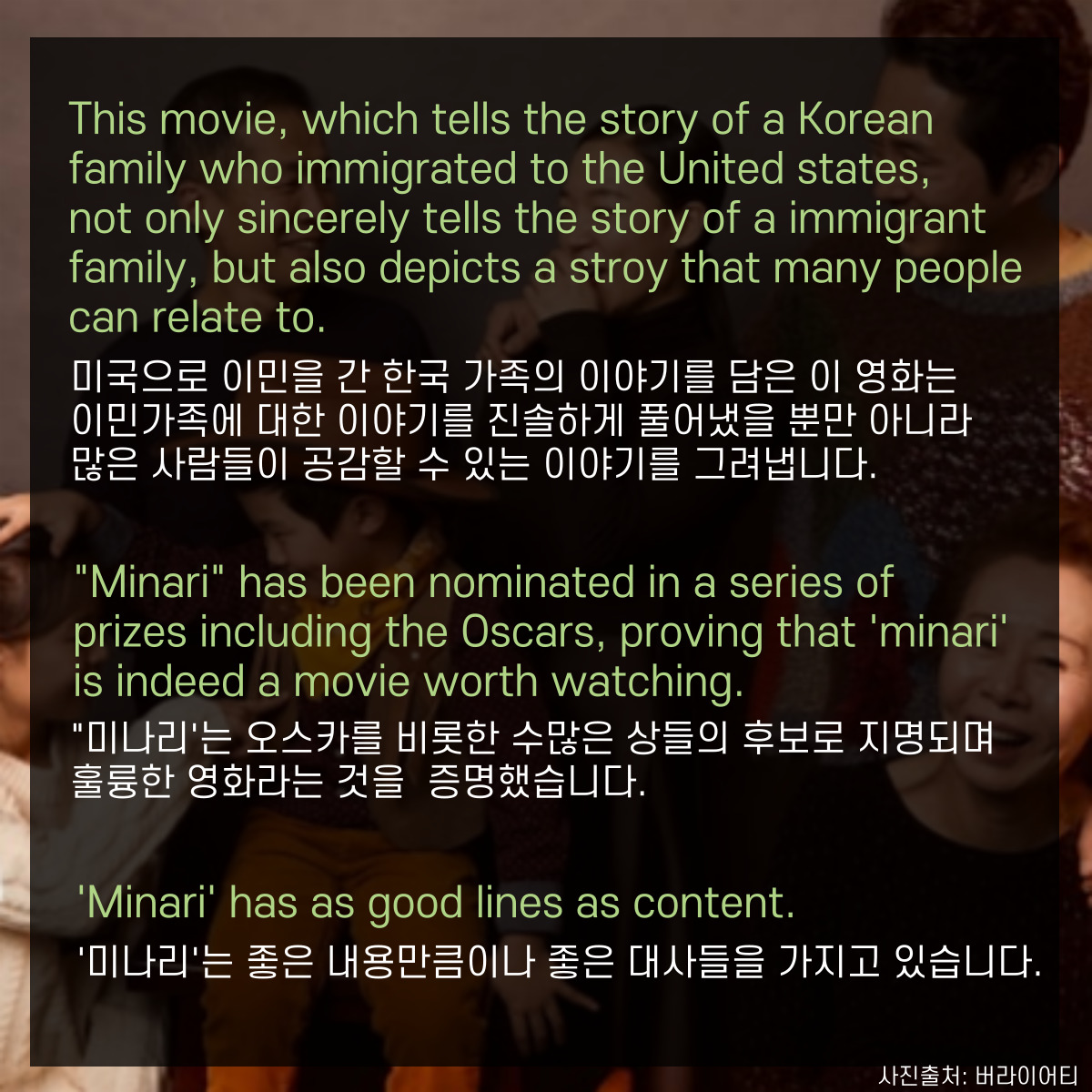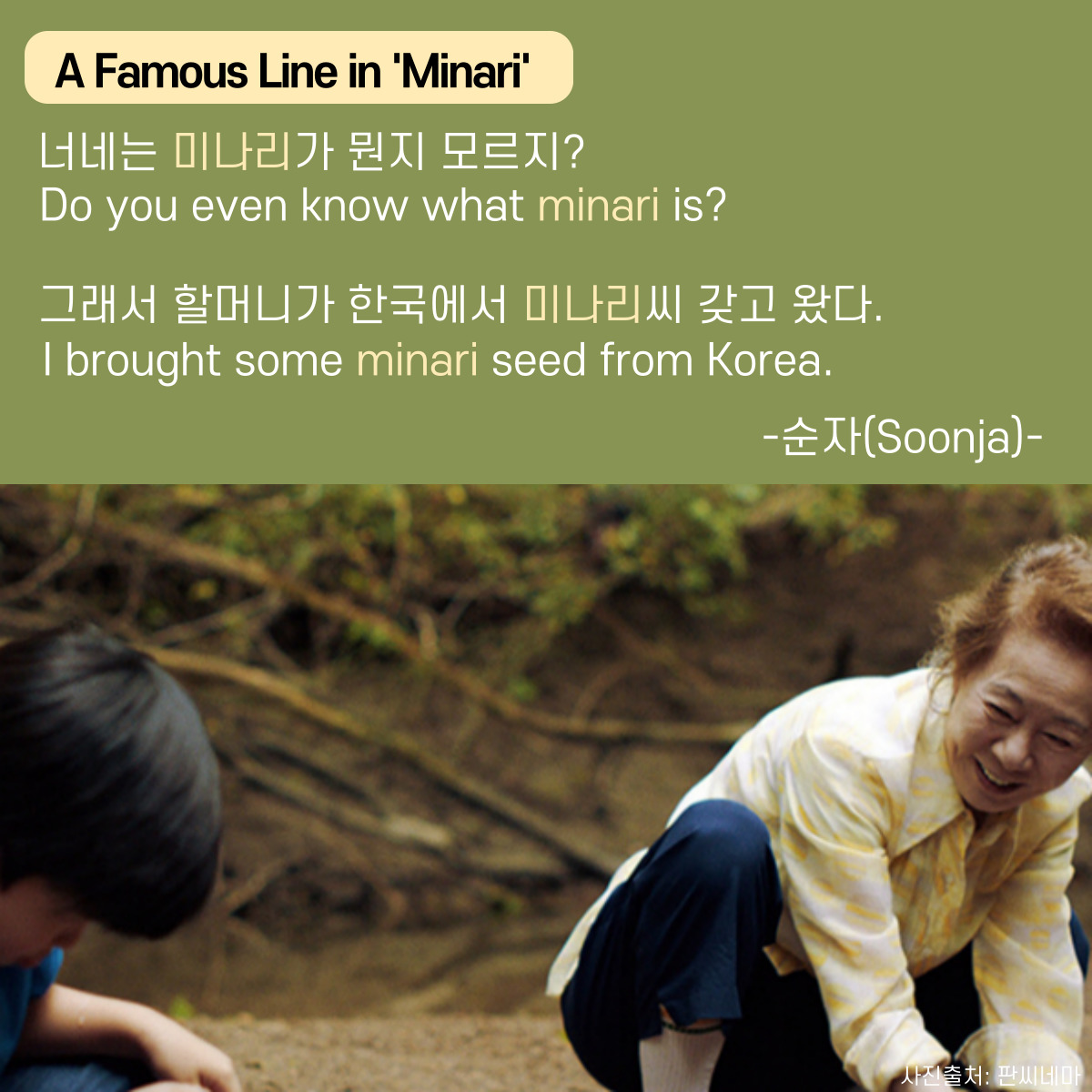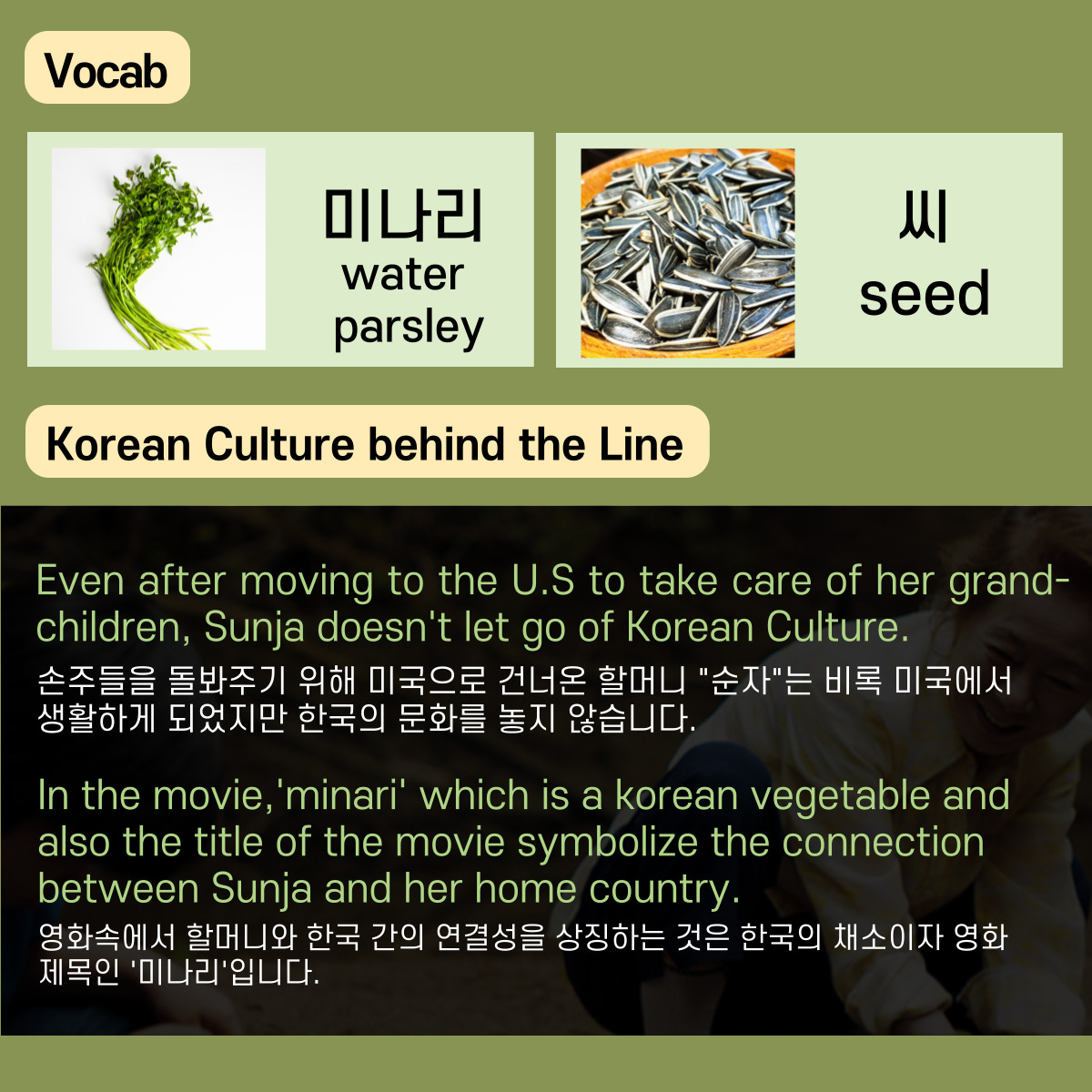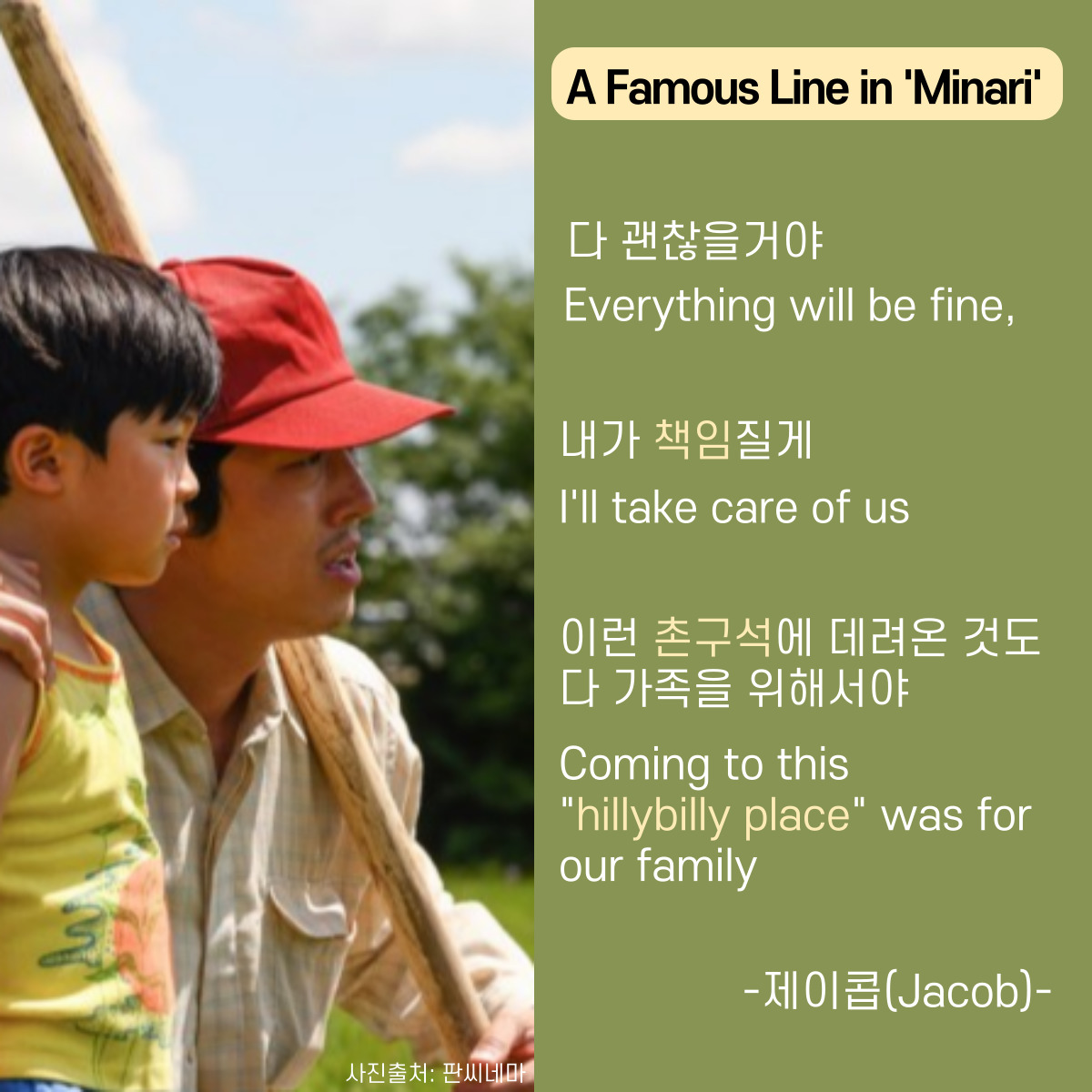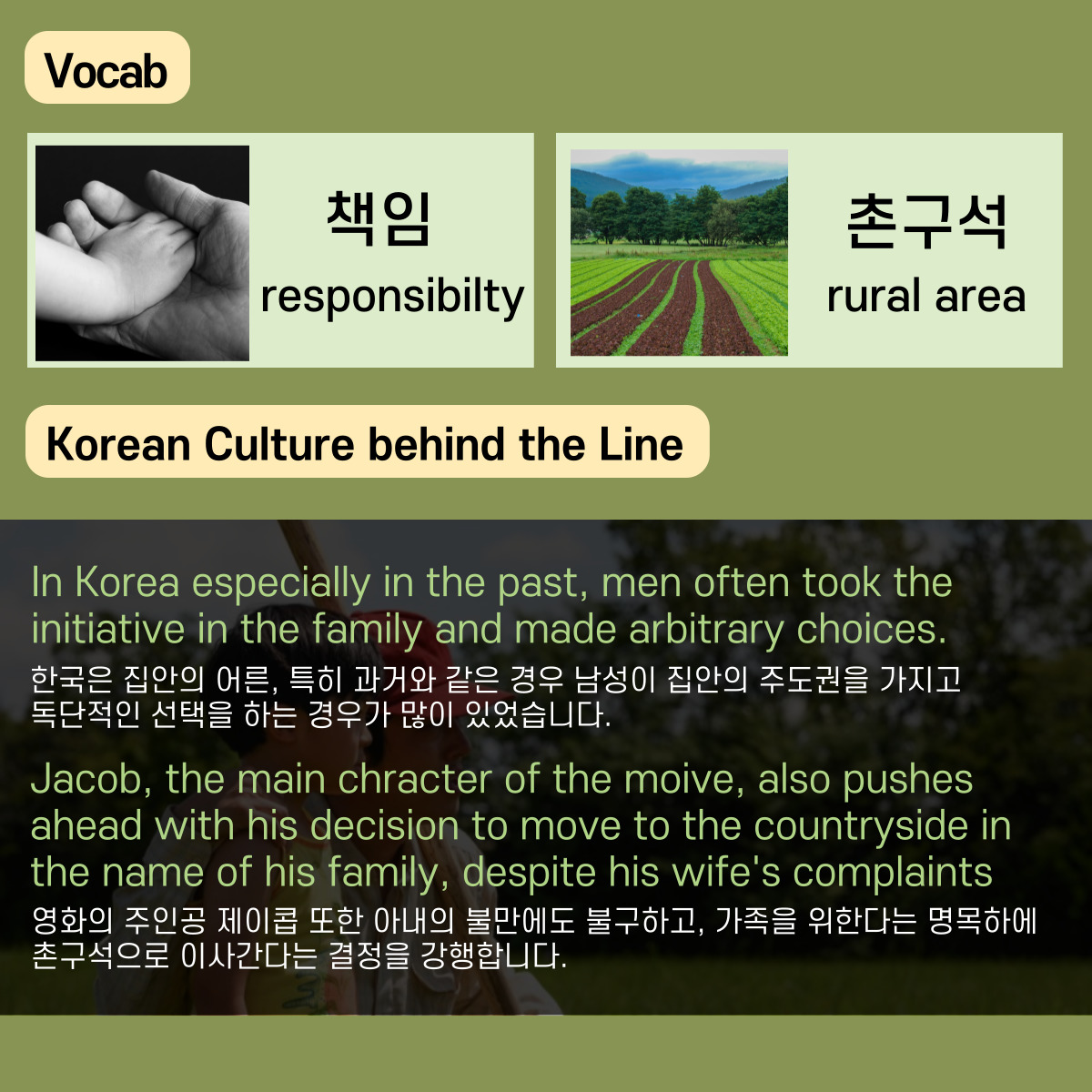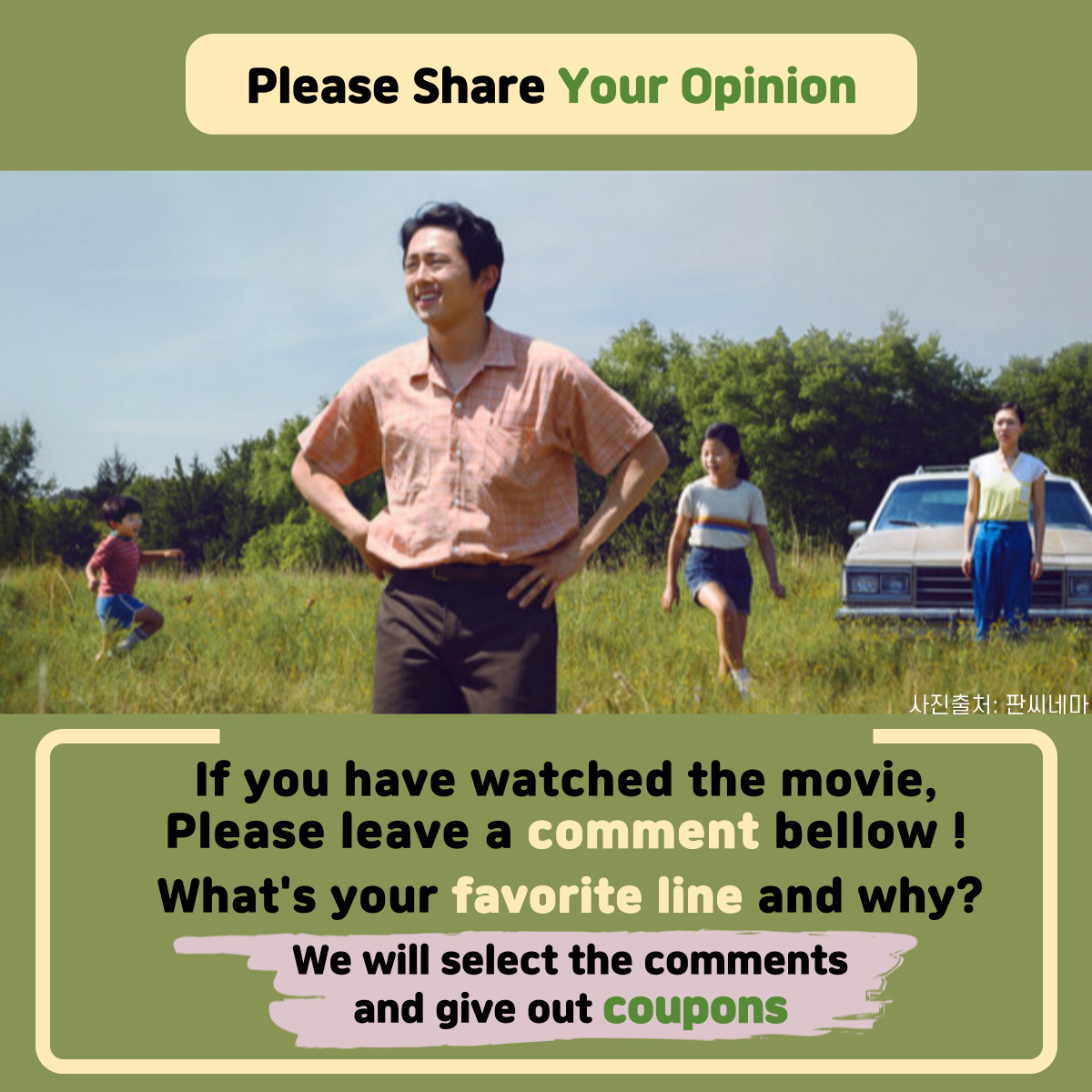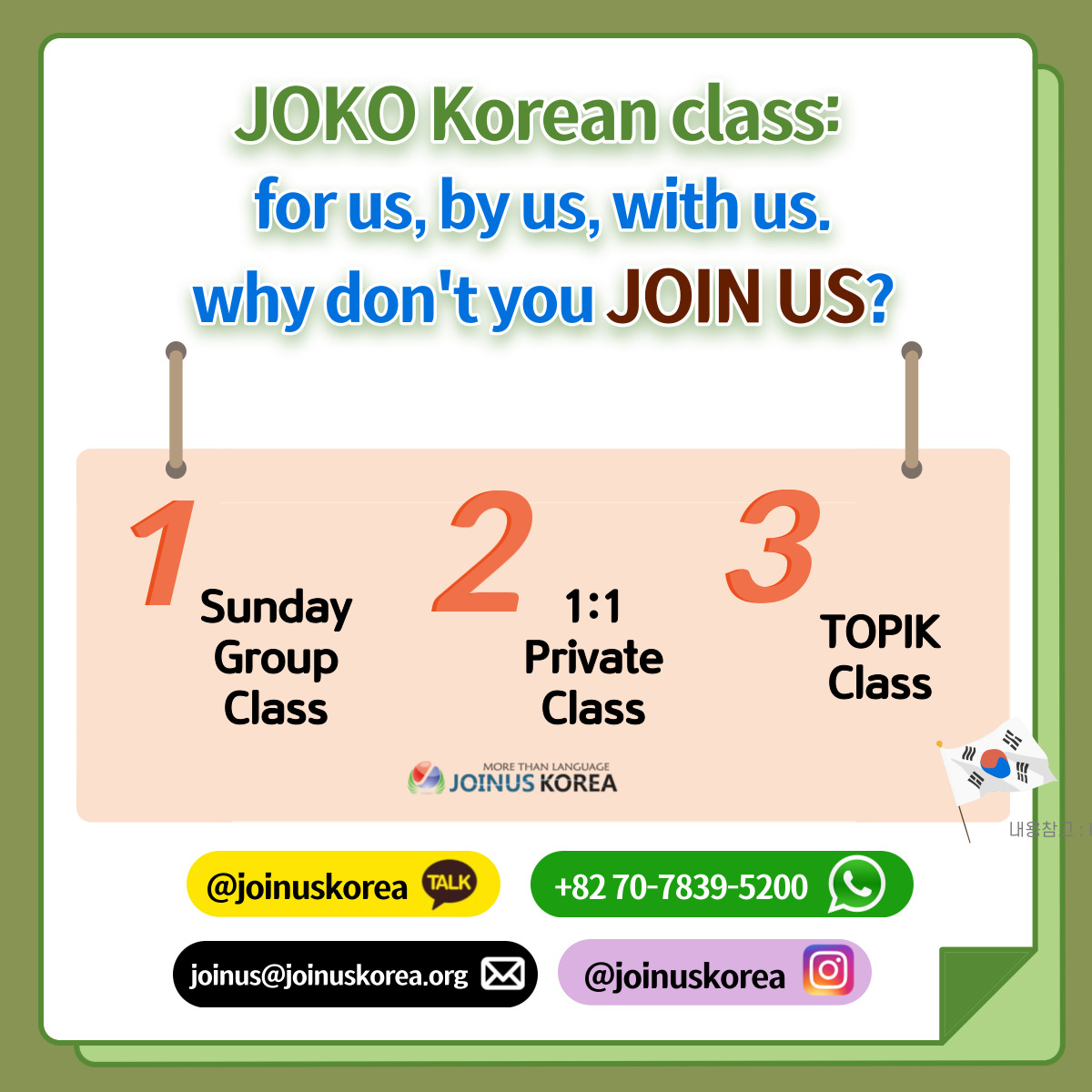 🇰🇷Korean Class Program⠀
① 1:1 private class
② Sunday Group class ⠀
③ TOPIK class
📝 Free Korean Level Test

💬 𝙖𝙣𝙮 𝙞𝙣𝙦𝙪𝙞𝙧𝙮 ?
● 𝙆𝙖𝙠𝙖𝙤 𝙄𝘿: 𝙟𝙤𝙞𝙣𝙪𝙨𝙠𝙤𝙧𝙚𝙖⠀
● 𝙒𝙝𝙖𝙩𝙨𝙖𝙥𝙥: +82 70-7839-5200⠀

ᴍᴏʀᴇ ᴛʜᴀɴ ʟᴀɴɢᴜᴀɢᴇ & ᴄᴜʟᴛᴜʀᴇ👩 ❤ 👨

ᴊᴏɪɴᴜs ᴋᴏʀᴇᴀ (sᴇᴏᴜʟ ᴄɪᴛʏ ᴄᴇʀᴛɪғɪᴇᴅ ʟᴀɴɢᴜᴀɢᴇ & ᴄᴜʟᴛᴜʀᴇ ɴɢᴏ)
#언어 #문화 #NGO #조인어스코아 #joinuskorea #joinusworld #language #culture #Koreanclass #Koreanlanguage #Koreantutoring #learningkorean #koreanstudy #languagestudy #languageclass #korean #korea #한국 #한글 #한국어 #한국어공부 #한국어교실 #koreanculture #한국문화 #koreanfriends #한국친구 #makefriends #문화교류 #쿠폰 #퀴즈 #이벤트 #미나리 #영화미나리 #Minari #Oscars #StevenYeon #Koreanmovie #YoonYeojung
"다국어&다문화 지식공유/교류 커뮤니티" 운영 IT NGO
MULTILINGUAL KNOWLEDGE EXCHANGE & SHARING COMMUNITY

조인어스코리아는 국내 최대 20 언어권 '국경 없는 언어문화 지식교류활동가'(JOKOER)를 회원으로 하는 NGO로써,
지식을 통해 세계인과 교류하는 다국어&다문화 지식허브 커뮤니티를 운영하는 순수 비영리 민간외교 단체 입니다.