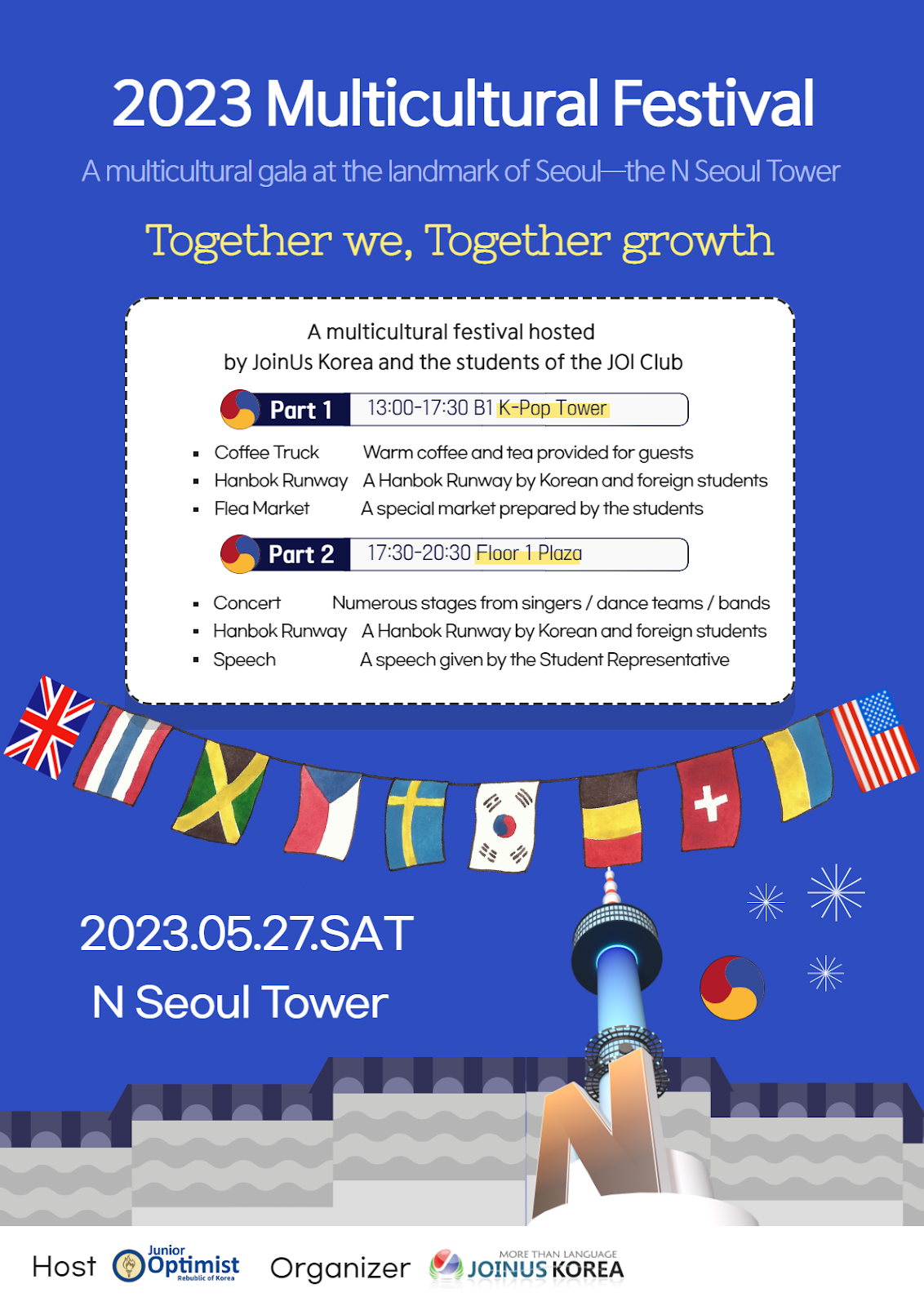 Hello, this is JOINUS KOREA, a language and culture NGO.
As part of this event, we are organizing a hanbok runway show with JOI Club to introduce the beauty of hanbok, a traditional Korean costume, to the world.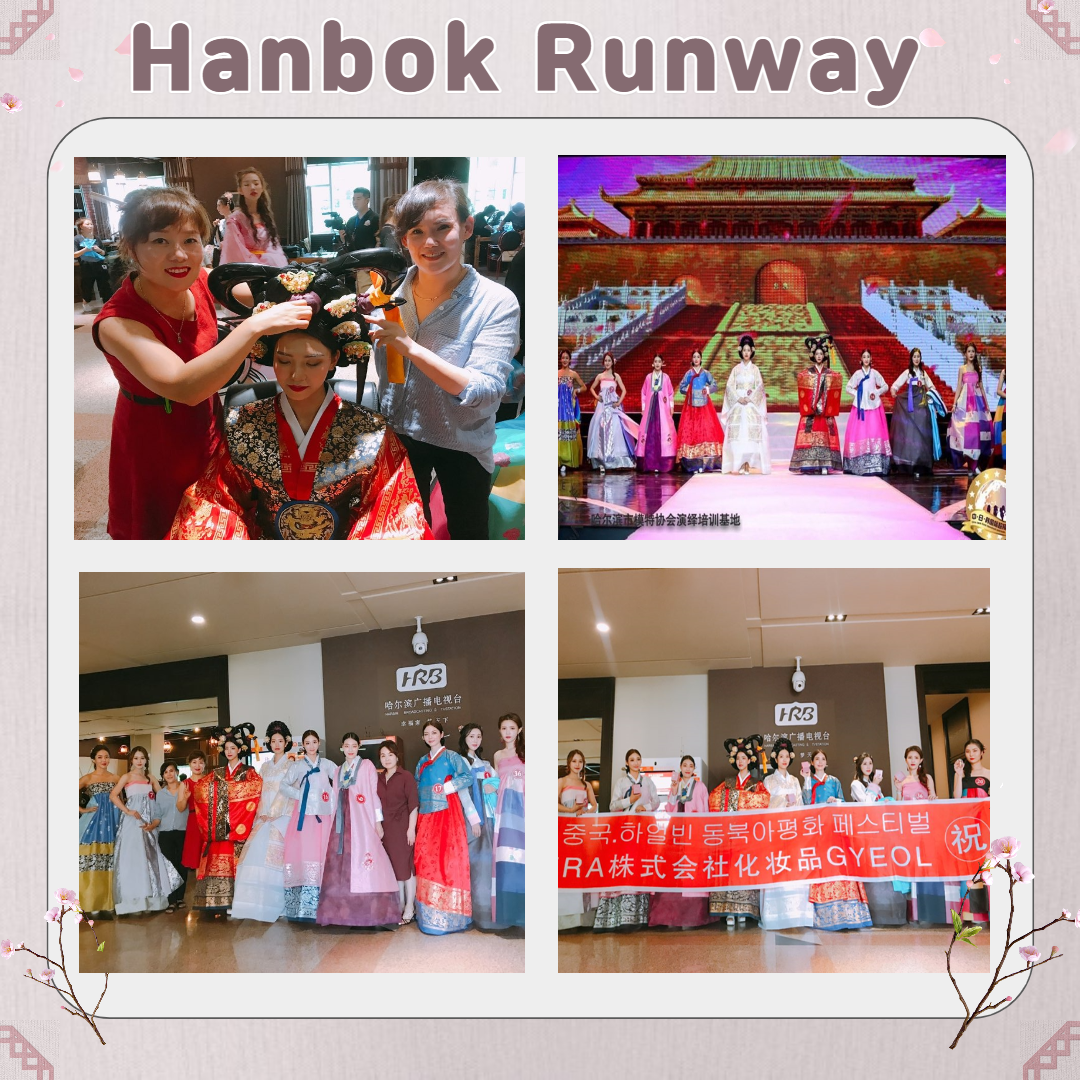 The show will be divided into two parts.
Part 1 will be held on the basement floor of K-Pop Tower, with a hanbok runway and artwork exhibition prepared by JOI Club members, as well as a special flea market, and all proceeds from the event will be donated to the Multicultural Exchange Development Fund.
The second part of the event will be held on the outdoor stage on the first floor of Namsan N Tower, featuring a hanbok runway and performances of Korea's proud culture, K-Pop, as well as celebrities from various fields.
For the hanbok runway performance, we are looking for foreign model volunteers to showcase the beauty of hanbok by wearing hanbok. We look forward to your interest and participation.
Apply as a volunteer model : https://bit.ly/jk-hanbok2023
When: Saturday, May 27th
Location: Namsan Tower
Event Schedule: 9am to 7pm (10 hours total, 2 sessions)
Hanbok Runway Event Time:
Part 1: 3pm to 3:20pm (20 minutes)
Part 2: 6:30pm to 6:50pm (20 minutes)
(Volunteer hours recognized)
The deadline for recruitment : April 23rd.
Rehearsals and hair and makeup prep will begin at 9am.
If you are interested in participating, please note that you must be available for the entire May 27th schedule, and once selected, it is difficult to cancel.
(Costumes/props/shoes will be customized for each attendee).
We hope you will participate in the hanbok runway show, showcase Korean traditional clothing, and have a great time with people from other countries. We look forward to your interest and participation!
JOINUS KOREA, a language and culture NGO
"다국어&다문화 지식공유/교류 커뮤니티" 운영 IT NGO

MULTILINGUAL KNOWLEDGE EXCHANGE & SHARING COMMUNITY



JOINUS KOREA is the biggest NGO in Korea which has 20 linguistic spheres members called 'Language Culture Knowledge Exchange Activists without Borders' (JOKOER). It is a purely non-profit private diplomacy organization that operates a Multilingual & Multicultural knowledge hub community that interacts with people all around the world through the knowledge.